Nightmare Volunteers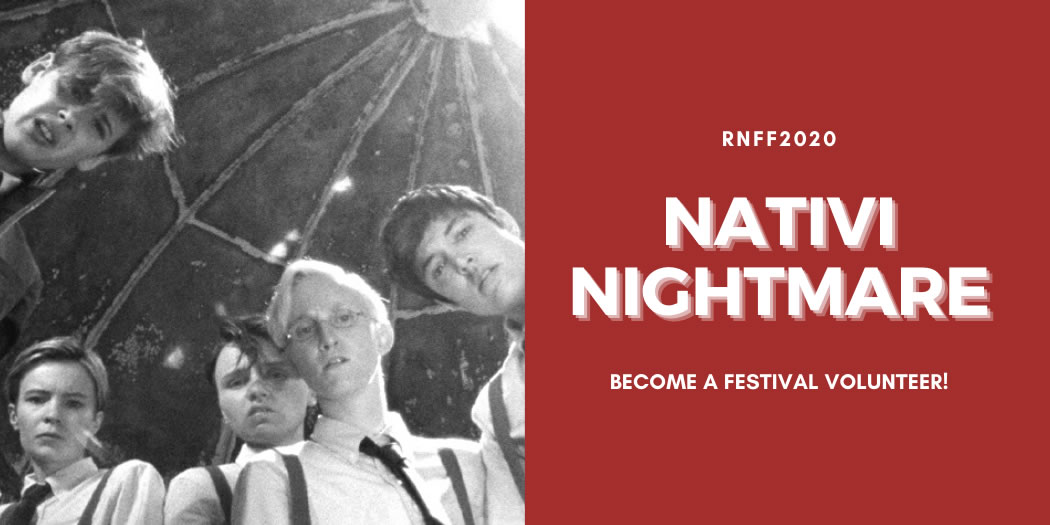 RAVENNA NIGHTMARE FILM FEST IS LOOKING FOR VOLUNTEERS!
CALL FOR RNFF 2020'S VOLUNTEERS IS OPEN.
Ravenna Nightmare Film Fest, the historical festival dedicated to the dark side of movies, is looking for volunteers for its XVIII edition, which will be online on MYmovies.it from October 31st to November 8th.
The call is open to all moviegoers willing to take part in the realisation of an international film festival in the unusual version of the virtual theatre. An online edition offers important challenges and opportunities, making the volunteers' contribution even more precious: they'll have the chance to actively participate in the event collaborating with the section managers (in particular communication and press office).

Minimum requirements for participation are age of majority, availability during the Festival days (with the possibility of preparation meetings in the month of October) and the will to step up your game. If interested, volunteers will be able to contribute also to the realisation of the 2nd edition of Visioni Fantastiche, taking place at Palazzo dei Congressi from November 9th to 15th 2020.