Kerr
di
Tayfun Pirselimoğlu
Turchia, Grecia, Francia 2021 101'
Cast
Erdem Şenocak, Jale Arıkan, Rıza Akın, Gafur Uzuner, Ali Seçkiner Alici, Melih Düzenli, Sinan Bengier
Sceneggiatura
Tayfun Pirselimoğlu
Produttore
Vildan Erşen, Nancy Kokolaki, Nikos Moustakas, Guillaume de Seille
Contatti
Vildan Erşen
Sinossi
Can is the sole witness of a murder in the town where he arrived to attend the funeral of his elderly father. Police officers do not allow him to leave, and he meets some bizarre citizens, old or recent acquaintances of his father. Meanwhile, as a quarantine is declared, Can is accused of an unknown crime.
Nota biografica
Born in Trabzon, after graduating from Middle East Technical University, Tayfun Pirselimoğlu studied painting in Vienna with Professor Wolfgang Hutter, master of fantastic realism.
Also a painter and writer of several novels and story books, Pirselimoğlu started his film career as a scriptwriter. Between 1999 and 2021, he directed two short films (My Uncle, Il Silenzio è d'oro) and seven feature films (Innowhereland, Riza, Haze, Hair, I'm Not Him, Sideway and Kerr), awarded in various national and international festivals. His artistic vision, based on his unusual reverie and on his distinctive philosophical approach, is clearly visible in his films and novels, which obsessively follow the idea of eternal recurrence. His allegorical plots are also politically dense: he criticizes social and ethical problems in a deeply humorous and grotesque way, with his characters being overwhelmed by outspread absurdity.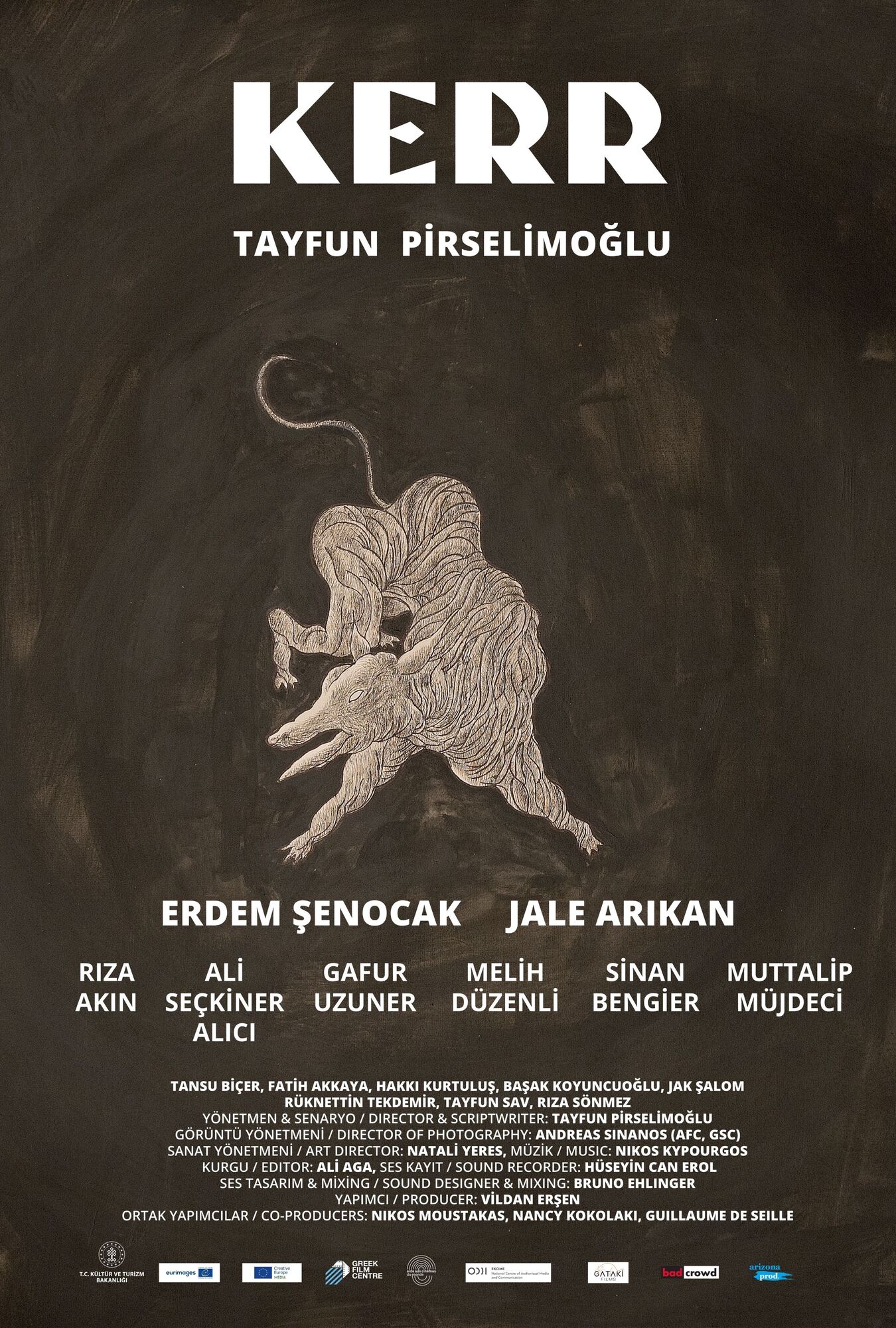 CREDITS
Fotografia
Andreas Sinanos

Scenografia
Natali Yeres

Montaggio
Ali Aga

Musiche
Nikos Kypourgos

Produzione
Gataki Films, Bad Crowd, Arizona Production