Visitor - Visitante
di
Albero Evangelio Ramos
Spagna 2021 99'
Cast
Iria del Rio, Miquel Fernández, Jan Cornet, Sandra Cervera
Sceneggiatura
Alberto Evangelio Ramos
Produttore
Javier Abinzano, Alberto Evangelio Ramos, Jose A. Sanchez, Sebastian Mery, Javi Prada, Kiko Prada
Contatti
Alberto Evangelio Ramos, Filmax International
Sinossi
Marga sta vivendo una crisi coniugale e decide di trascorrere alcuni giorni da sola nella vecchia casa di famiglia. Una volta arrivata, inizia a percepire strani e inquietanti fenomeni: sembra quasi che un'entità invisibile stia tentando di manifestarsi.
Nota biografica
Alberto Evangelio Ramos, nato nel 1982 e originario di Valencia, è regista e sceneggiatore. Le sue specialità sono i film di genere e i video musicali. Con i suoi cortometraggi (tra cui Casa, Alexis, La Cruz, La Madre), ha ricevuto numerosi premi in festival come quello di Sitges (Spagna), Clermont-Ferrand (Francia) o Bucheon (Corea del Sud). Per i suoi video musicali, ha vinto il Best National Video ai VEVO Awards nel 2015. Nel 2020 ha creato e diretto la serie tv Diumenge Paella per À Punt Mèdia.
Il thriller fantastico Visitor (Visitante), distribuito dalla Filmax, è il suo primo lungometraggio e ha debuttato in competizione internazionale al Sitges IFFF nel 2021.
Born in 1982, Alberto Evangelio Ramos is a director and screenwriter from Valencia, a specialist in genre films and music videos. He wrote and produced several short films, such as Casa, Alexis, La Cruz, La Madre, which have been awarded at international film festivals like Sitges (Spain), Clermont-Ferrand (France) or Bifan (South Korea). His music videos have won Best Prize at VEVO Awards (2015). In 2020 he created and directed the TV series Diumenge Paella for À Punt Mèdia. His first feature film Visitor (Visitante), distributed by Filmax, has been released in the official competition of Sitges IFFF 2021.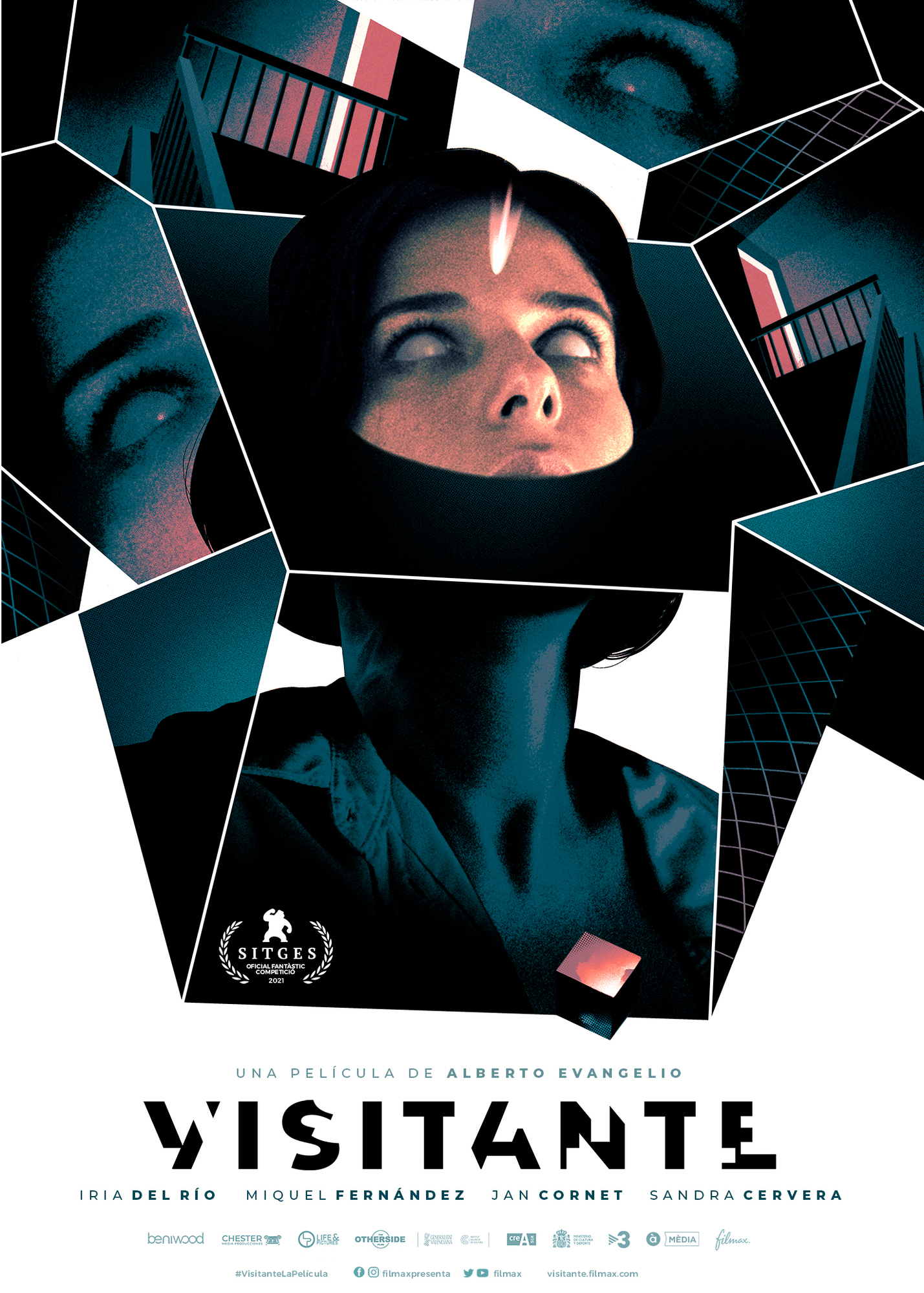 CREDITS
Fotografia
Guillem Oliver

Scenografia
Jero Bono

Montaggio
Alberto Evangelio Ramos

Musiche
Carlos M. Jara

Produzione
Beniwood Producciones, Chester Media Producciones, Life & Pictures, The Otherside Films