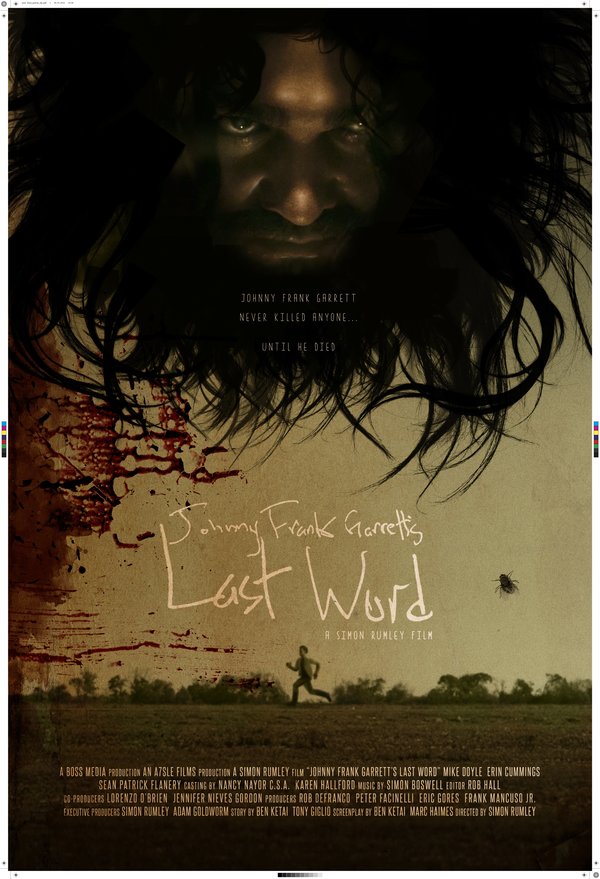 JOHNNY FRANK GARRETT'S LAST WORD
Simon Rumley
2016 USA 95'
Cast: Mike Doyle, Eric Cummings, Sean Patrick Flanery
Simon Rumley è uno dei principali registi indipendenti del Regno Unito.
| | |
| --- | --- |
| Screenplay | Ben Ketai, Marc Haimes |
| Producer | Rob Defranco, Peter Falcinelli, Eric Gores, Frank Mancuso Jr. |
| Photography | Milton Kam |
| Editor | Robert Hall |
| Music | Simon Boswell |
| Producer Company | Boss Media, A7SLE Films |
| Contacts | www.simonrumley.com |
Based on an true story, Johnny Frank Garrett's Last Word is terrifying tale of vengeance from beyond the grave. On Halloween night 1981, Catholic nun Tadea Benz is brutally murdered. In a rush to judgment, Texas feel pressured to solve the case quickly. Soon a suspect emerges as 18-year-old Johnny Frank Garrett is arrested and put on trial. Overlooking evidence that could have cleared his name, the jury passes swift judgment and Garrett is convicted and sentenced to death. But from the time of his arrest until his dying breath Garrett professes his innocence, and following the execution a letter is found in his cell, promising retribution and cursing the souls of anyone connected with his demise. Within weeks of his execution, Johnny's terrifying prophecy is unleashed as a series of unexplained deaths strike down those involved in the cover-up. As the list of victims grows, it is left to one conscience-stricken juror to exonerate Johnny and break his curse before it's too late.
Simon Rumley is one of the UK's leading independent directors. Having shot 5 features in the UK, 3 in the US and 2 anthologies including Red White & Blue, The Living and The Dead and ABCs of Death, his films have played in festivals and distributed all around the world. He has won prizes at Sitges, Fantasia and Austin's Fantastic Fest. Johnny Frank Garrett's Last Word premiered at Austin's SXSW in March and is scheduled for a release in the US at the end of the year. His latest feature is Fashionista starring Amanda Fuller (Red White & Blue), Ethan Embry (Cheap Thrills), Eric Balfour (Texas Chainsaw Massacre), Alex Essoe (Starry Eyes) and Devin Bonnee (Johnny Frank Garrett).