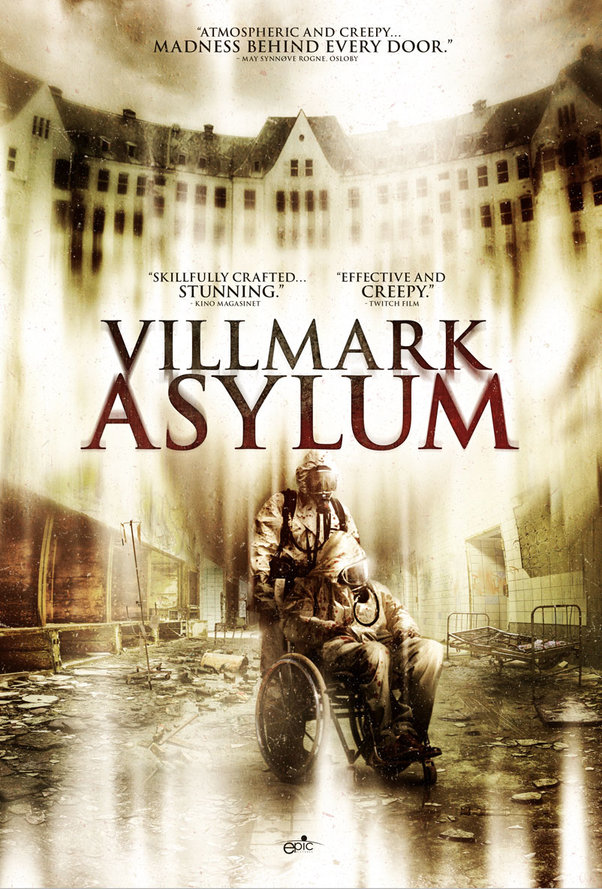 VILMARK ASYLUM - VILMARK 2
Pål Øie
2014 Norvegia 93'
Cast: Ellen Dorrit Petersen, Anders Baasmo Christiansen, Tomas Norström, Baard Owe, Mads Sjøgård Pettersen, Renate Reinsve
Una casa di cura abbandonata in una remota foresta tra le montagne sta per essere demolita.
| | |
| --- | --- |
| Screenplay | Pål Øie, Kjersti Helen Rasmussen |
| Producer | Einar Loftesnes, Bendik Heggen Strønstad |
| Photography | Sjur Aarthun FNF |
| Music | Trond Bjerknæs, Roy Westad |
| Producer Company | Yesbox Productions, Handmade Films in Norwegian Woods |
| Contacts | www.facebook.com/Villmark2 |
An abandoned sanatorium is deteriorating in a remote forest in the mountains. The building is going to be demolished, and five contractors have taken on the task of inspecting the enormous building for hazardous materials. While attempting to shut off the water, they are led into a dark basement labyrinth. They soon find themselves face to face with the sanatoriums gruesome past.
Pål Øie is a trained musician and documentary filmmaker and has extensive experience both as a director, producer and screenwriter. During the 80s he was touring as a drummer with Dollie de Luxe, Ole 'dole and Bugge Wesseltoft among others. Pål Øie has since the 90s made several award winning short films that have been screened at international film festivals. Two of them have been nominated for Amanda awards. In 2003 he made his feature film debut with the blockbuster "Dark Woods" which was nominated for an Amanda award for best cinema movie, and later ranked scariest Norwegian movie of all time by Dabladet readers. "Hidden" ("Skjult") was released in 2009 and was nominated for an Amanda award for best actor and sound design, and won for best production design. Pål Øie has also written the script for "Villmark Asylum" along with Kjersti Helen Rasmussen, and he lives in Bergen. Pål Øie's latest projects include the docu-drama about the painter Lars Hertervig and the shortfilm "OppNed", which is nominated for a Nordic Panorama award this year. Pål Øie is a co-owner of the production company Handmade film in Norwegian Woods.